Generate highly consistent results with internal controls in 24h
Minimize error with many reagents in 1 tube
Optimized purification (DIB - DNA isolation buffer)
Allows direct correlation between IP'd material & methylation status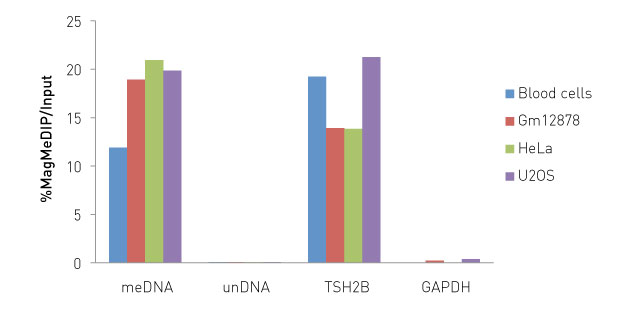 The MagMeDIP kit protocol has been validated using DNA sheared by sonication using the Bioruptor®. The Kit includes a DNA isolation buffer (DIB) for an extra-fast method to purify your IP'd material (for qPCR analysis). Alternatively, for other applications, e.g. sequencing, linear amplification or microarray, magnetic DNA purification (IPure) can be performed alternatively.