The most important steps for a successful ChIP include both cell fixation and lysis, and chromatin shearing. Diagenode's Bioruptor uses state-of-the-art ultrasound technology to give the highest chromatin quality for high IP efficiency and sensitivity for ChIP experiments with gentle yet highly effective shearing forces. Additionally, the Bioruptor provides a precisely controlled temperature environment that preserves chromatin from heat degradation such that protein-DNA complexes are well-preserved for sensitive, unbiased, and accurate ChIP.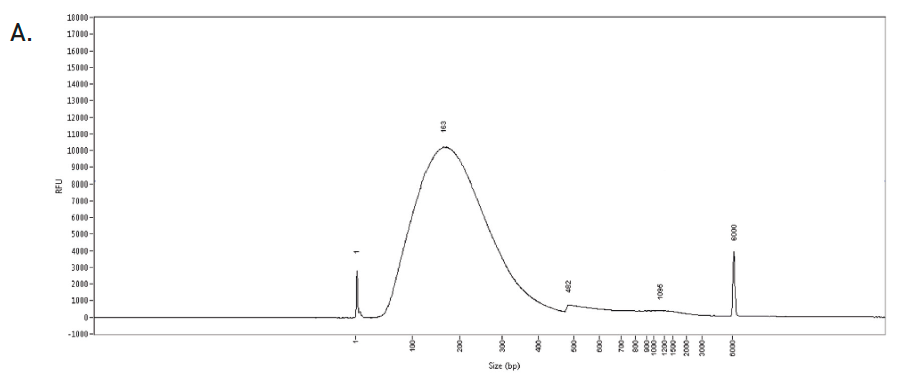 Successful chromatin shearing from K562 cells using the Bioruptor Pico and the True MicroChIP Kit (Diagenode). Chromatin from K562 was sheared using the Bioruptor Pico for 5 cycles (30'' ON/30'' OFF). Chromatin was decrosslinked and purified accordingly to the protocol for chromatin shearing analysis and fragment size was assessed using the Fragment Analyzer (Agilent).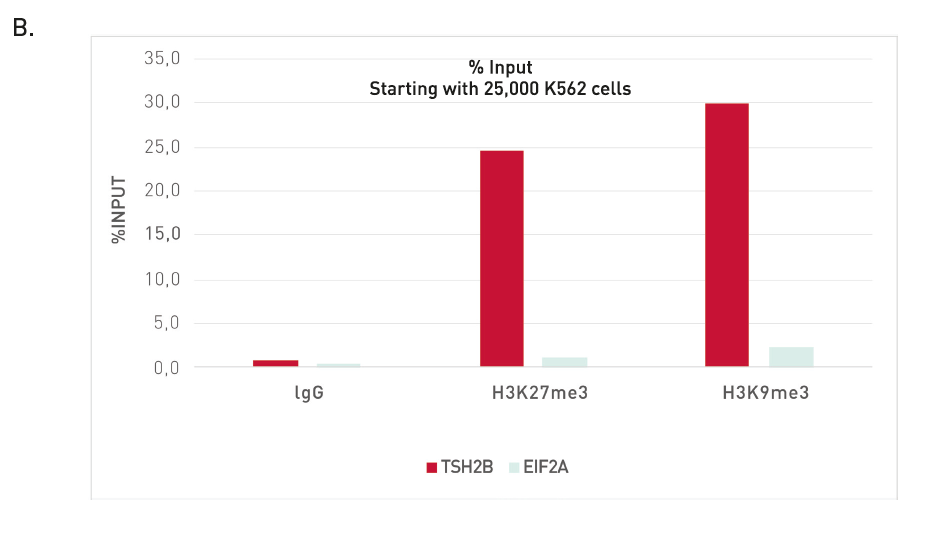 Chromatin immunoprecipitation analysis from K562 cells using control H3K27me3 and H3K9me3 antibodies. ChIP was performed on 25,000 cells using control H3K27me3 and H3K9me3 and negative IgG control antibodies following the True MicroChip protocol (Diagenode). Quantitative PCR was performed with the positive control TSH2B promoter and the negative control EIF2A primer sets. The recovery, expressed as a percent of input, is shown.