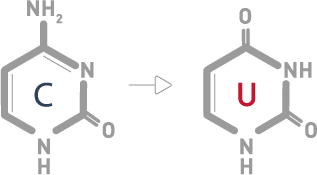 The Infinium MethylationEpic Array is a genome-wide DNA methylation analysis technique based on bisulfite conversion and Illumina® technology. It allows to quantitatively detect the total methylation level of over 850,000 CpG positions throughout the human genome at single nucleotide resolution.
Cost-effective with rapid turnaround time
Over 850,000 CpGs detected in human samples at single nucleotide resolution
Quantitative interrogation of CpG, non-CpG, and CHH sites
Differentially methylated site analysis
RRBS provides a powerful method to efficiently analyze DNA methylation at the single nucleotide level without the higher costs associated with whole genome bisulfite sequencing. By cutting the genome using the restriction MspI enzyme (CCGG target sites) followed by size selection, DNA is enriched to represent CpG-rich regions (including CpG islands), in which DNA methylation marks are typically found. Thus, RRBS provides a cost-effective method for analyzing DNA methylation by reducing the part of the genome that actually needs to be sequenced and focusing on relevant CpG islands.
CpG rich region (5-mC): single nucleotide resolution
Epigenetic biomarker discovery
Methylation patterns of CpG rich regions across the genome
Covers up to 4M CpG sites in Human
WGBS is designed to prepare single and paired-end bisulfite converted DNA libraries for sequencing using Illumina® platforms. It has also been validated for bisulfite-converted library preparation from ChIP-derived samples in order to perform ChIP-Bis-Sequencing. Genome-wide bisulfite sequencing is suitable for studying DNA methylation sites and their role in gene regulation
Genome-wide 5-mC: single nucleotide resolution
Epigenetic biomarker discovery
Methylation patterns of CpG, CHG, and CHH regions across the genome
Epigenome-wide association studies (EWAS)