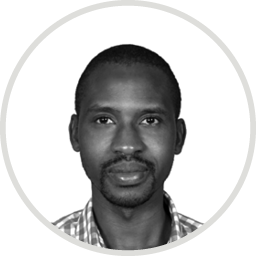 Suleiman Alhaji
Ph.D. Student, University Putra, Malaysia
Persistency of Transgene Expression Mediated by Lentiviral Gene Delivery in Pluripotent Cell Lines
My general objectives are to (1) determine the duration of reporter gene expression from pluripotent cell lines transduced by lentivirus and (2) to assess the epigenetic effects on the provirus. More specifically, I plan to (1) produce LV carrying Green Fluorescent Protein (GFP) reporter gene, (2) obtain and maintain the required cell lines including establishing primary mouse fibroblast as a control, 3) measure the duration of GFP expression from pluripotent and control cell lines transduced with the lentivirus, (4) exclude the loss of the integrated provirus as the factor for GFP silencing in transduced non-pluripotent cell lines, and (5) study the effects of epigenetics on the GFP gene and the regulatory sequence of the provirus.
Transgene integration by lentiviral (LV) vector in the host cell's genome would theoretically generate a prolonged or permanent transgene expression. However, several citations have reported a decline in transgene expression in early progenitor cells and stem cells transduced by LV. We hypothesized that prolonged transgene expression can be achieved if the transgene is introduced into the cells before epigenetic markers are established in the genome, i.e during the pluripotency period. Therefore, the proposed study seeks to determine if this phenomenon would occur in pluripotent cell lines, focusing on mouse induced pluripotent stem (iPS) cells as the target cell, in a gene therapy context.
Two epigenetic analyses that will be performed on the promoter and transgene of the provirus are DNA methylation and chromatin modification. For DNA methylation profiling, the genomic DNA of the cell will be treated with bisulfite prior to PCR and sequencing of the proviral DNA. The cells may also be analyzed for 5-hmC using 5-hmC monoclonal antibody (C15200200-200) or hMeDIP Kit (C02010031) to assess the level of hydroxymethylation. We may also consider using Diagenode's MethylCap kit (C02020010) to fractionate the methylated DNA by CpG density.
For the chromatin modification analysis, the cells will be treated with trichostatin A (TSA) before chromatin immunoprecipitation (ChIP) analysis by chromatin IP - bisulfite - sequencing (ChIP-Bis-Seq) and as well Combining chromatin IP and DNA methylation profiles in one assay using the Premium Bisulfite kit, Diagenode. We may also perform pull-down methylated DNA analysis by using specific antibodies such as (1) H3K4 monoclonal antibody (C1541065) (2) H3K4 polyclonal antibody (C15410037) (3) H3K9 polyclonal antibody (C15410004). Beads only will be used as a control.
Mr. Alhaji's products of interest: