ChIP-seq at your fingertips: Full service from A to Z
Utilize our expertise: 10 years of experience in ChIP-Seq and official partner of IHEC-BLUEPRINT Epigenome Consortia
Customized support to match your needs
Dedicated in-house expert coordinates your project
High quality data with ENCODE standards
Results provided within 8-10 weeks (standard project)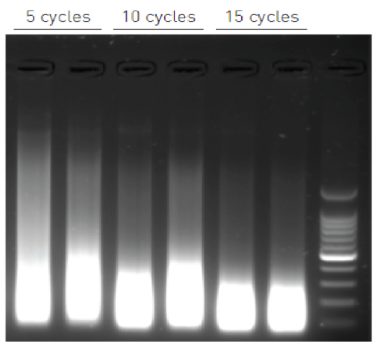 Chromatin shearing
Chromatin shearing using Bioruptor® technology
Isothermal chromatin shearing, preservation of epitopes
Homogeneous fragment size distribution
More than 2,000 Bioruptor citations in peer-reviewed publications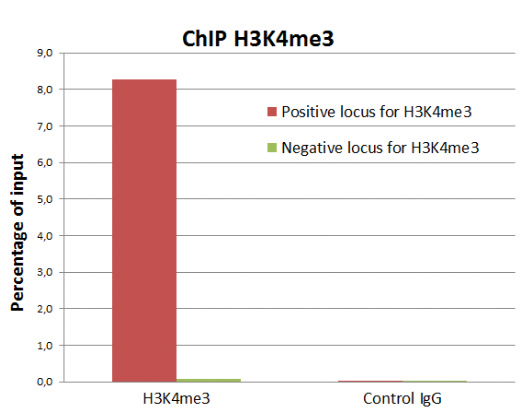 Chromatin Immunoprecipitation
Choice of 200 ChIP & ChIP-Seq grade antibodies
Sample automation enables reproducibility
inputs from as little as 10,000 cells/IP
Optimized ChIP protocols maximize signal to noise ratio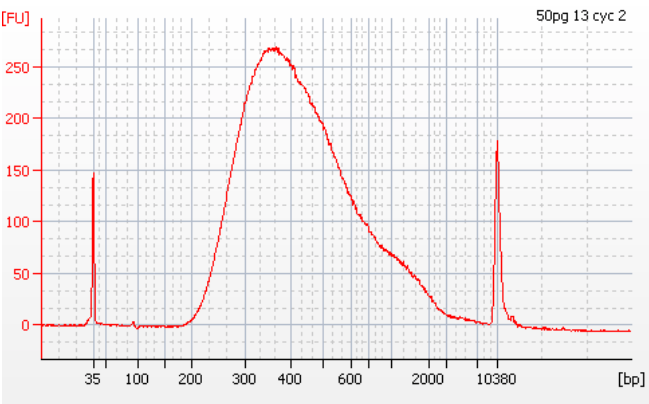 Library Preparation and Sequencing
Optimized library preparation for low amounts of DNA (50pg)
Minimal PCR amplification to reduce bias
Outstanding sequencing results (high coverage, low duplicates)
Rapid run available for shorter turnaround time
Full suite of bioinformatic analysis
Analysis
Features
Benefits
Standard
• Read filtering and trimming
• Read specific alignment
• Enrichment specific peak calling
• QC metrics
• Basis of all analysis
• Clear and easy to understand
• Instant evaluation of data set
• Provides flexibility for your desired downstream analysis
Comparative

•

Multi-sample cross-comparison
• Comparison with reference
• Differential peak calling with normalization

•

Best quality assessment using comparisons with highly reliable reference data sets
• Multi-sample comparison allows decisive determination of similarities and differences (e.g. between healthy and tumor cells)
Custom
• Tailored to your project needs
• Options include
- Peak profiling
- Pathway analysis
- Visualization of regions of interest
- Annotation - Custom graph (publication-ready)
...and much more
• Your unique project gets its unique analysis
• No need for your own bioinformatician
• Our expert consultation and analysis is customized for your project
• You name your requirements -- we deliver!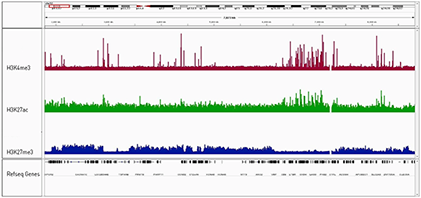 Different histone marks generate distinct ChIP-seq profiles, which require tailored peak calling. The above profiles were derived from 1.000.000 HeLa cells with antibodies against H3K4me3 (top), H3K27ac (middle) and H3K27me3 (bottom).