Validated: Only kit on the market validated for GAIIx (Illumina®) and PGM™ (Ion Torrent™)
Proven: Our expertise with ChIP-seq tools enables reproducible and efficient results every time
Complete: Kit includes control antibodies, control primer pairs and IPure DNA purification module
Note: to obtain optimal results, this kit should be used in combination with the DiaMag1.5 - magnetic rack.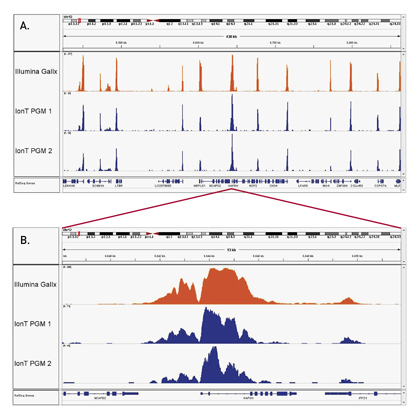 Figure 1. The high consistency of the iDeal ChIP-seq kit on the Ion Torrent™ PGM™ (Life Technologies) and GAIIx (Illumina®)
ChIP was performed on sheared chromatin from 1 million HelaS3 cells using the iDeal ChIP-seq kit and 1 µg of H3K4me3 positive control antibody. Two different biological samples have been analyzed using two different sequencers - GAIIx (Illumina®) and PGM™ (Ion Torrent™). The expected ChIP-seq profile for H3K4me3 on the GAPDH promoter region has been obtained.
Image A shows a several hundred bp along chr12 with high similarity of read distribution despite the radically different sequencers. Image B is a close capture focusing on the GAPDH that shows that even the peak structure is similar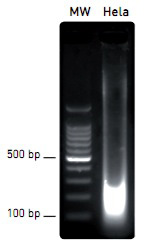 Figure 2. Efficient and easy chromatin shearing using the Bioruptor® and Shearing buffer iS1 from the iDeal ChIP-seq kit
Chromatin from 1 million of Hela cells was sheared using the Bioruptor® combined with the Bioruptor® Water cooler (Cat No. BioAcc-cool) during 3 rounds of 10 cycles of 30 seconds "ON" / 30 seconds "OFF" at HIGH power setting (position H). Diagenode 1.5 ml TPX tubes (Cat No. M-50001) were used for chromatin shearing. Samples were gently vortexed before and after performing each sonication round (rounds of 10 cycles), followed by a short centrifugation at 4°C to recover the sample volume at the bottom of the tube. The sheared chromatin was then decross-linked as described in the kit manual and analyzed by agarose gel electrophoresis.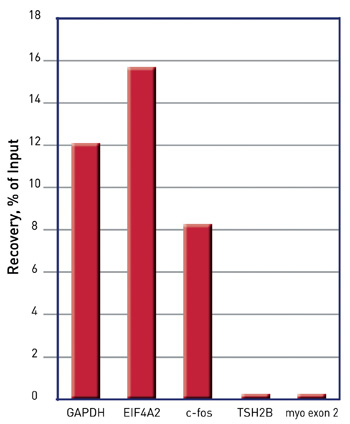 Figure 3. Validation of ChIP by qPCR: reliable results using Diagenode's ChIP-seq grade H3K4me3 antibody, isotype control and sets of validated primers
Specific enrichment on positive loci (GAPDH, EIF4A2, c-fos promoter regions) comparing to no enrichment on negative loci (TSH2B promoter region and Myoglobin exon 2) was detected by qPCR. Samples were prepared using the Diagenode iDeal ChIP-seq kit. Diagenode ChIP-seq grade antibody against H3K4me3 and the corresponding isotype control IgG were used for immunoprecipitation. qPCR amplification was performed with sets of validated primers.