The identification of reliable predictive or diagnostic biomarkers is crucial for biomedical research. Recent evidence shows that exosomes, small vesicles that are excreted into the extracellular environment, are excellent disease biomarker candidates as they contain specific biological material including microRNAs (miRNAs) and proteins involved in intercellular communication.
Diagenode has developed specific tools for the most efficient exosome capture from liquid biopsies and biofluids.
Benefits of our optimal exosome capture solutions
Pure exosome capture - zero contamination from vesicles or aggregates. No ultracentrifugation needed.
High yields from exosome pre-enrichment
Global and specific exosome isolation options
Broad applications - RNA and microRNA (miRNA) analysis, protein analysis, Western blot, ELISA, flow cytometry
Guaranteed results with high level of validation
Fully compatible with small RNA (miRNA) CATS Small RNA-Seq library prep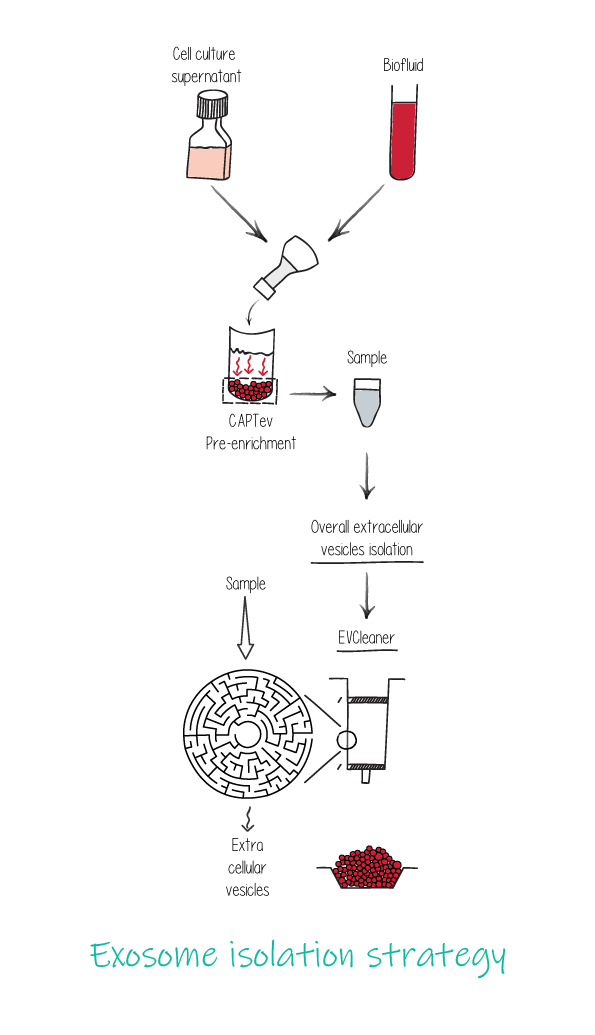 microRNAs highlighted after exosomes isolation
MicroRNA differential expression analysis was performed on RNA-seq data from RNA isolated from exosomes captured from HEK293T cell culture supernatant and total RNA isolated from HEK293T cells.
The RNA libraries were prepared using the small RNA (microRNA) CATS RNA-Seq library prep protocol. Reference genomes were obtained from the UCSC genome browser.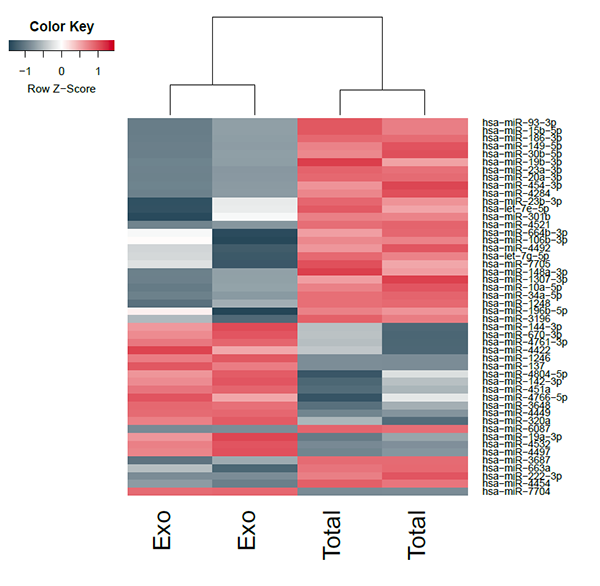 We observed several upregulated and downregulated microRNAs between exosomes isolated from cell culture supernatant and total HEK293T cells.
- Upregulated microRNA including miR7704, mirR4532, miR6087, miR4497, miR3687, miR19a-3p
- Downregulated microRNAs including miR663a, miR4454, miR222-3p, miR196b-5p, miR10a-5p