News
Diagenode KK Grand Opening in Japan
August 23, 2017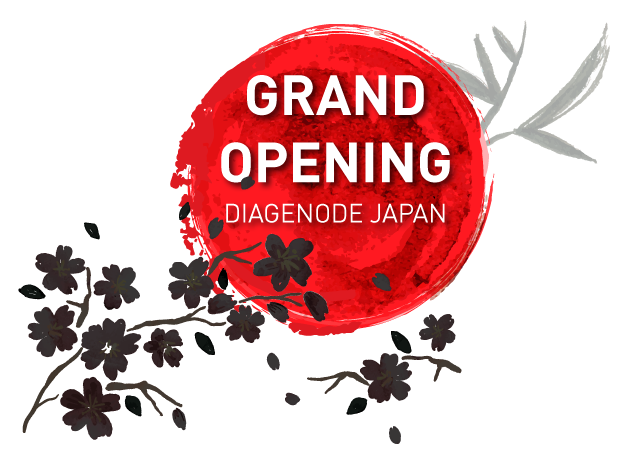 Diagenode now has an office to provide faster customer service, direct technical assistance, and provide products at a lower price. Diagenode is a world leader in tools for epigenetics research. Now these tools are directly available to researchers in Japan.
「ダイアジェノードジャパン」グランドオープン
ダイアジェノードジャパン オープニングキャンペーン オンライン注文が15% OFF
2017 年7月にダイアジェノード 日本支社が始動
エピジェネティクス研究ツールの開発で世界をリードするダイアジェノードが日本支社を 設立しました。日本の研究者の皆様に、よりスムーズなカスタマーサービス、アシスタント、 低価格での商品提供を実現します.
エピジェネティクス製品をもっと身近に。
DNA およびクロマチンシェアリングツール
エピジェネティクス研究用抗体
ChIP-PCR および ChIP-seq キット
DNA メチル化解析ツール
NGS 用DNA/RNA ライブラリー作製キット
エピジェネティクス解析受託サービス
エピジェネティクス研究における受託シーケンシングとバイオインフォマティクス解析
全オンライン注文が期間限定で15% OFF
(10月31日 火曜日受注分迄)
オンライン注文会員にご登録頂くと沢山の特典をご用意しております。
特別価格と割引
エピジェネティクス研究最新情報
新製品に関する最新情報
ご登録はこちらから