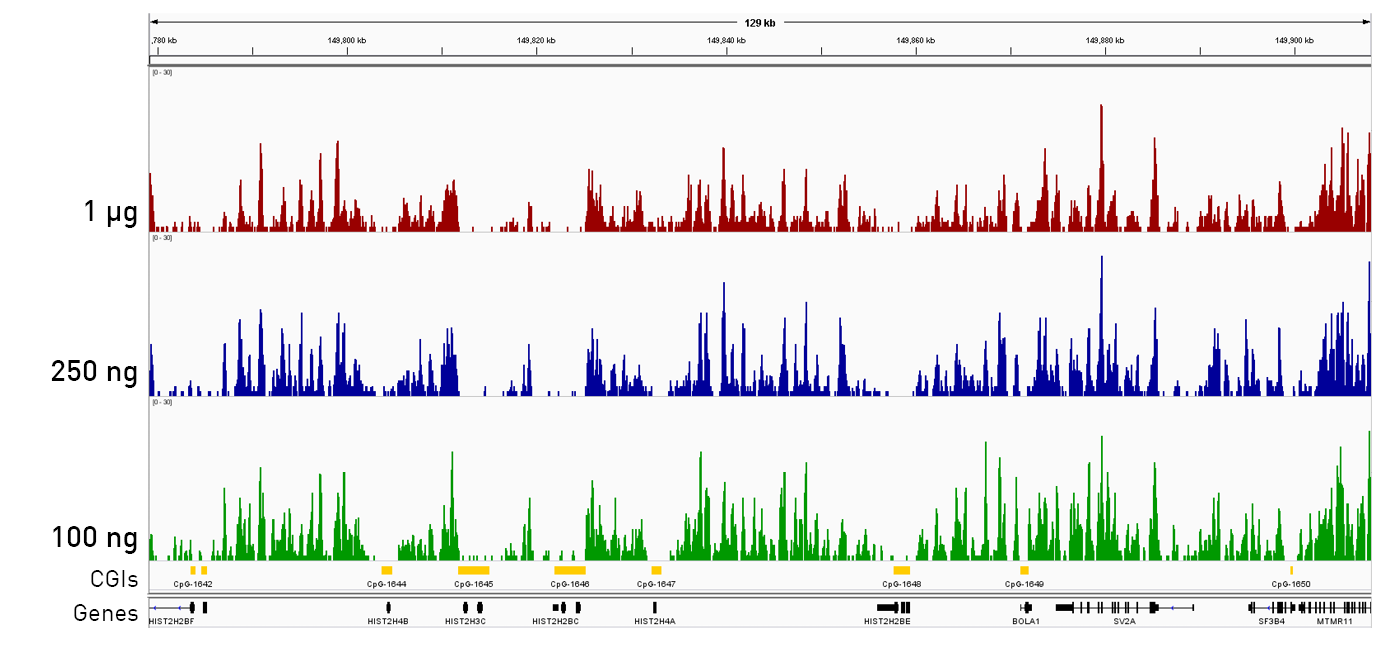 Figure 1. Consistent coverage and methylation detection from different starting amounts of DNA with the Diagenode MagMeDIP-seq Package. Samples containing decreasing starting amounts of DNA (from the top down: 1000 ng (red), 250 ng (blue), 100 ng (green)) originating from human blood were prepared, revealing a consistent coverage profile for the three different starting amounts, which enables reproducible methylation detection. The CpG islands (CGIs) (marked by yellow boxes in the bottom track) are predominantly unmethylated in the human genome, and as expected, we see a depletion of reads at and around CGIs.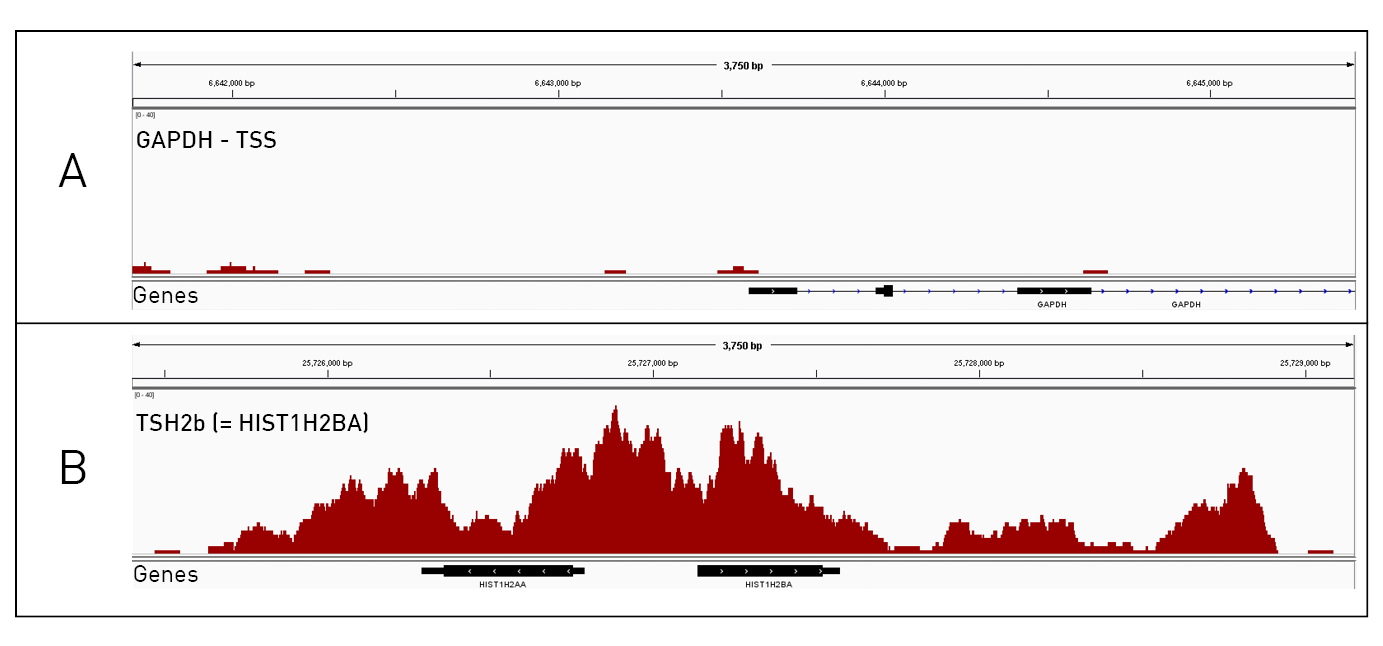 Figure 2. Coverage profiles on the control regions of one of the human blood samples prepared with the Diagenode MagMeDIP-seq Package. The scales used for TSH2b (the positive control for methylation) and for the GAPDH (the negative control for methylation) are identical.
(A) No methylation detected in the negative control region. The image shows the area around the TSS (Transcription Start Site) of the GAPDH gene. In line with our expectations for a housekeeping gene, we see an absence of peak in this region.
(B) High methylation detected in the positive control region. The image shows the HIST1H2BA (TSH2b) gene and its surroundings. The HIST1H2BA gene is coding for a histone variant that does not occur in blood cells, and it is known to be silenced by methylation. Accordingly, we see a high coverage in the vicinity of this gene.